Tips to create a safe nursery for your baby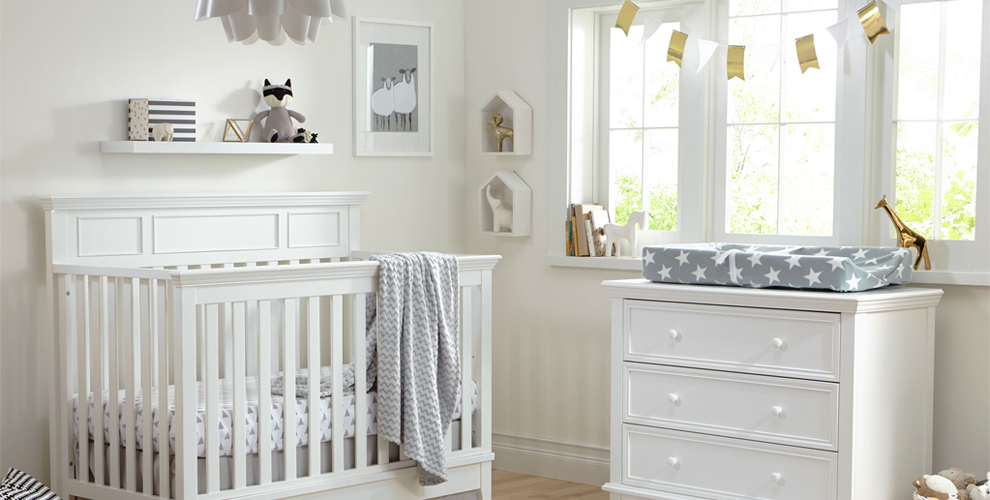 Designing your nursery is an important step in preparing for your baby's arrival. While it can be a lot of fun picking planning a nursery décor, and picking out bedding and other accessories, it is important to remember these simple guidelines in order to create a safe haven for you and your little one.
Do not purchase a drop side crib (a crib with a side that moves up and down). They were banned in June 2011 due to safety concern and do not meet crib safety standards.

Start using your crib with the mattress on the highest position for easy access to your child. As your child grows and begins to stand, be sure to lower the mattress support to the middle and third positions for ultimate crib safety.  See your crib assembly 

instructions for details.

Do not put any soft bedding, pillows, or stuffed animals in the crib with your child to avoid creating a suffocation hazard for your baby.

Do not place the crib near a window with blinds that have cords or strings. They can become hazardous when a standing child grabs them. Keep all cords and possible items of entanglement away from your child's crib, 

including baby monitors.

When purchasing your dresser, you should pick a model that passes the voluntary tip-over standards for nursery furniture, and comes with a wall mount kit for added safety.

The best online resource for safety information is the Consumer Product Safety Commission; and if you have any additional questions you can always reach out to us via email, Facebook, or Twitter.